Building Custom Homes, Additions & Renovations Since 2005.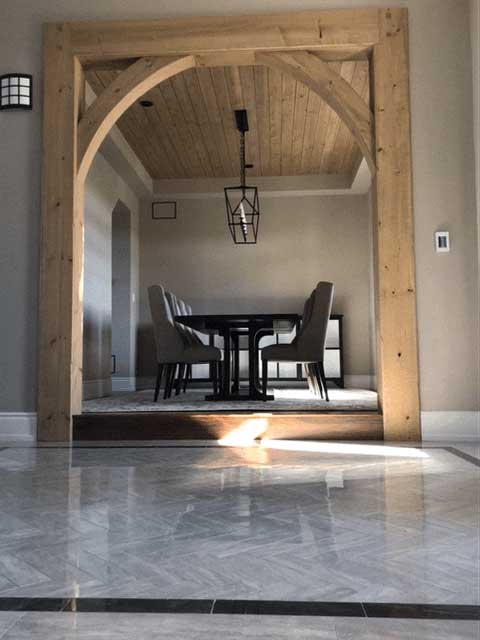 Remodelling & Renovations
We do large or small home renovations in the Greater Toronto Area and can help you enhance your home's interior & exterior.
Whether you want to completely re-do your first floor, or you need to add an addition to your current home, we can help you every step of the way. Our team has experience in both interior and exterior home renovations, with a particular emphasis on building exceptional custom homes. We can offer innovative solutions and options for transforming your entire home or specific areas into what you have always dreamed of having.
Timberidge Carpentry has a team of trusted staff and superior trades; our trades consist of licensed electricians, carpenters, plumbers, and HVAC professionals. We are committed to keeping you informed, staying on schedule and bringing your vision to life.
No home renovations are too small or too large! Give us a call today to discuss your needs, and let our professionals go over the options you have for improving your home.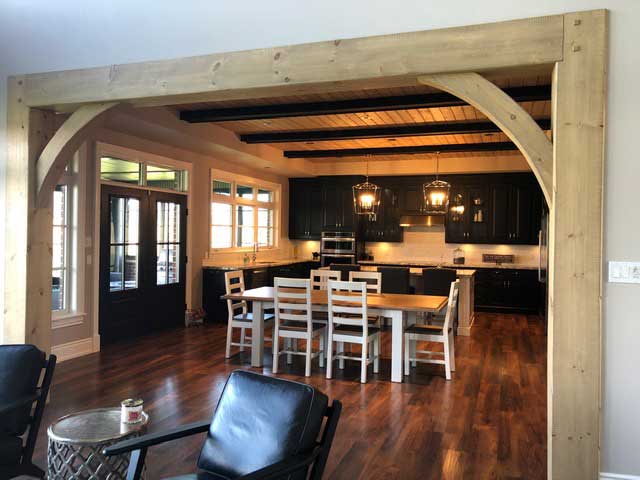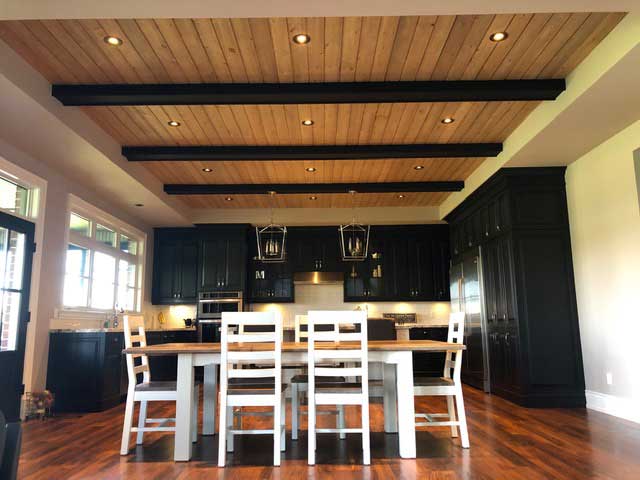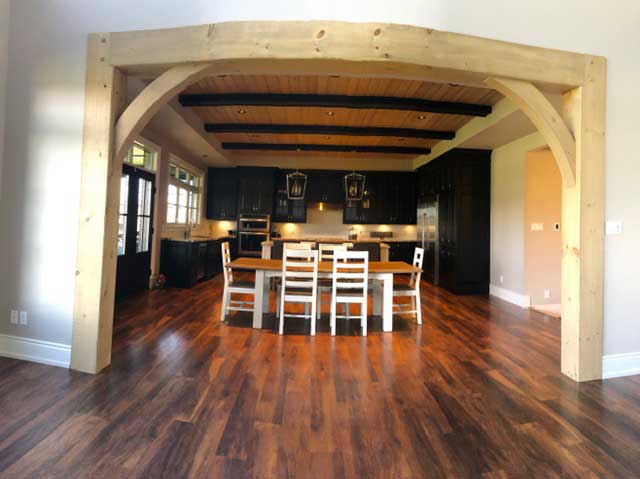 Kitchen Renovations
We offer custom kitchen renovations for homes in and around Toronto and Uxbridge, ON.
At Timberidge Carpentry, we offer custom kitchen renovations for homes in and around Toronto and Uxbridge, Ontario. If you have always dreamt about a larger and more luxurious kitchen, give us a call today to learn what we can do to help make that dream a reality. When we come to your home, our contractors will sit down with you to determine your budget and what aspects of the renovation project are most important to you. For example, if you have always wanted to have a double oven, we can budget for that first to make sure that the most important aspects of your kitchen renovations are done first.
The next step in kitchen renovations is to begin demolition. You and your family can stay in your home during this process, but you may want to stock up on canned foods and other non-perishable items, since you won't have much access to the kitchen at this time. Our team of construction workers will remove the old cabinets, countertops, appliances, and any other items we are replacing, and then perform a thorough cleanup before starting on installation of the new items.
You can choose from a wide range of new cabinetry, countertops, and more when we perform your kitchen renovation. We have a great deal of knowledge and experience in the process of kitchen renovations, so we can transform an outdated kitchen into a modern oasis that meets and exceeds all of your expectations. Even if you don't have a huge budget to work with, give us a call and learn what we can do for your home.
Basement Renovations
Do you have an unfinished basement or a basement you would like to renovate? Choose a contractor you can trust. At Timberidge Carpentry we have the experience and advanced training to get the job done right the first time.
Create Your Ideal Space
With a little creativity on your part and experienced craftwork on ours, your basement can become anything you want it to. We can create for you:
Additional bedrooms and bathrooms
Dens or family rooms
Guest rooms
Home theatres
Home offices
Kids' play spaces
Libraries
And many other custom spaces
Basement renovations allow you to work with the space you already have, instead of looking for an alternative home that meets your needs. Trust our team to turn your basement into the cozy space you've always wanted for your home at an affordable cost.
We will work with you to develop a custom plan based on the specification of your home and your family needs. Contact us today at Timberidge Carpentry to receive a detailed quote regarding your basement renovation project.